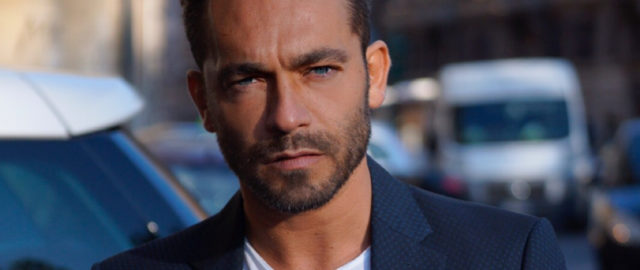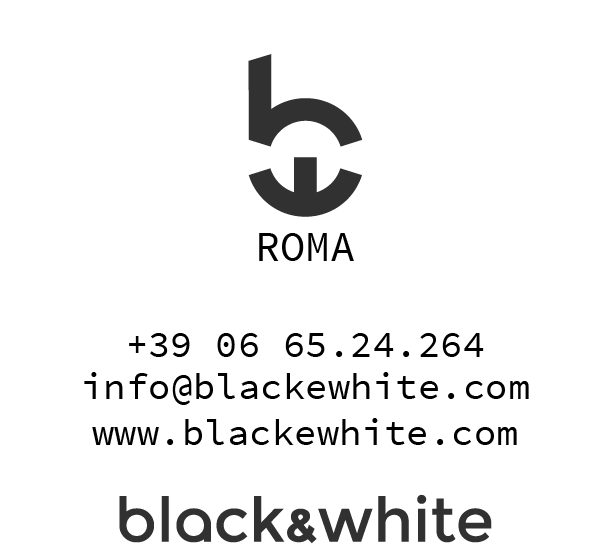 awards
2008
Muse Award for Best Leading Actor
training
2010
Seminar on Shakespeare conducted by Francesco Sala
2008
Workshop conducted by Giancarlo Sepe
2008
Workshop conducted by Oreste Lionello
2006 - 2004
Diploma from the European Academy of Theater and Entertainment.
2004 - 2003
Academy of the show "Theater of the dream", directed by Anna Mazzamauro.
2003 - 2002
Musical Studies Center directed by Franco Miseria and Anna Chiara Giordani
2002 - 2001
Training in theatrical body expression directed by Francesco Murgo.
2001
Intensive theater training course directed by Marcello Cappelli and Lucia Sardo.
cinema
2021
THE IRON POPE - Director: Omar Pesenti - Role: Pope Sixtus V (Protagonist) docu-film
2021
THE BORN CASE - Director: Martina Di Bella (Short film)
2019
THE BUNKER -TRAPPED - Director: Andrés Arce Maldonado - Role: Blue Man (short film)
2019
w

VIDEO
| LA BELVA - Director: Alessio De Leonardis - (Short film)
2018
w

VIDEO
| THE FORERUNNER - Director: Omar Pesenti - Role: Giovanni Battista (Protagonist) docu-film
2016
MOTHERS - Director: Liana Marabini - Role: Fuad
2015
THE ULTIMATE TOWER - Director: Riccardo Papa - (Short film)
2014
I FIORI DEL MALE - Director: Claver Salizzato - Role: Henry III of France
2014
SHADES OF TRUTH - Director: Liana Marabini - Role: Priest
2014
YOU WILL NOT COME OUT ALIVE FROM THIS WORLD - Director: Riccardo Papa - (Short film)
2011
w

VIDEO
| CRUEL TANGO - Director: Salvatore Metastasio - Role: Vincenzo Cutuli (Protagonist)
2011
THE FACTORY OF KNOWN FACES - Director: Riccardo Papa - (Short film)
2011
THREE TRACKS - Director: Pope Luciani (Short film)
2011
THE UNKNOWN - Director: Raffaele Del Cimmuto (Short film)
2011
HERTZ - Director: Riccardo Papa (Short film)
2011
LA STELLA CADENTE - Director: Nino Cramarossa (Short film)
2010
THE RITE OF ETNA - Director: Simona Bonaccorso - Role: Zeus (Protagonist) docu-film
2010
THE WEDDING DRESS - Director: Nino Cramarossa - (Short film)
2008
LOST MEMORY - Director: Simona Bonaccorso - Role: Gozzo (Protagonist) docu-film
2007
THE CONGREGATION OF THE SIX MOONS - Director: Luciano Bottaro - Role: Cristiano (co-protagonist)
2007
DON - Director: Riccardo Papa - (Short film)
television
2021 - 2015
DON MATTEO 10/11/12/13 - Director: J.Michelini, D. Borsese, M.Vullo, R.Androsiglio, A.Sweet, C.Alemà, F.Vicario, L.Brignone, R.Donna - Role: Appuntato Gianni Barba
2020
DOC-NELLE TUE MANI - Director: Jan Michelini - Role: Antonio
2019
L'ISOLA DI PIETRO - Director: A.Sweet - Role: Uncle Nicola
2019
GIORGIO AMBROSOLI-THE PRICE OF DUTY - Director: Alessandro Celli - Role: Pietro
2018 - 2014
A STEP FROM THE SKY 3/4/5 - Director: J.Michelini, M.Vullo - Role: Gunther
2016
DEVILS - Director: Jan Michelini and Nick Hurran - Role: Piero
2015
UNDER COVER - Director: Giulio Manfredonia - Role: Carmine
2014
CHE GOD HELP US 3 - Director: Francesco Vicario - Role: Mirko the tattooist
2013
THE THREE ROSES OF EVA 2 - Director: Raffaele Mertes - Role: Coachbuilder
2012
ALL CRAZY FOR LOVE 3 - Director: Laura Muscardin - Role: Waiter
2008
TELL ME 2 - Director: Riccardo Donna and Tiziana Aristarco - Role: Assistant director
theatre
2021
HARMONIES OF THE EVENING - Director: Marco Sollini
2019
I BUFFONI DI DIO - Director: Alessandro Carvaruso
2018 - 2016
FRANCESCO DE PAULA: THE OPERA - Director: Marco Simeoli
2017
A HAT FULL OF RAIN - Director: Alessandro Carvaruso
2016
REMEMBER ME BEHIND A LEAF - Director: Alessandro Carvaruso
2015
EDITH PIAF - everything has yet to begin - Director: Sonia Nifosi
2014
CHESS MASTERS - Director: Alessandro Carvaruso
2014
GLORIA - Director: Alessandro Carvaruso
2013
FREEDOM OF MUSIC AND WORDS - Director: Marco Simeoli
2012
BIRDS IN A CAGE - Director: Marco Simeoli
2011
HIGH SEA - Director: Pietro Dattola
2010
TITLE… TO BE DEFINED - Director: Marco Simeoli
2009
IO PIRANDELLO - Director: Gennaro Colangelo
2009
BLITZ MOLIERE -Director: Fabio Lionello
2009
'NA STORIA DE BORGATA - Director: Gianni Quinto
2008
THE OTHER HALF OF NOTHING - Director: Francisco E.R Villarusso
2007
A NIGHT ON A SATURDAY EVENING - Director: Marco Grisafi
2007
THE IMPORTANCE OF BEING ERNEST - Director: Danilo Canzanella
2006
REFUGEES - Director: Ugo Bentivegna
2006
ILIADE - Director: Giovanni Nardoni
2005
ODYSSEY - Director: Giovanni Nardoni
2003
DO NOT SHOUT ANY MORE - Director: Anna Chiara Giordani