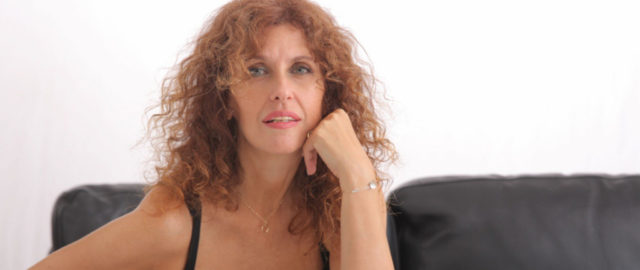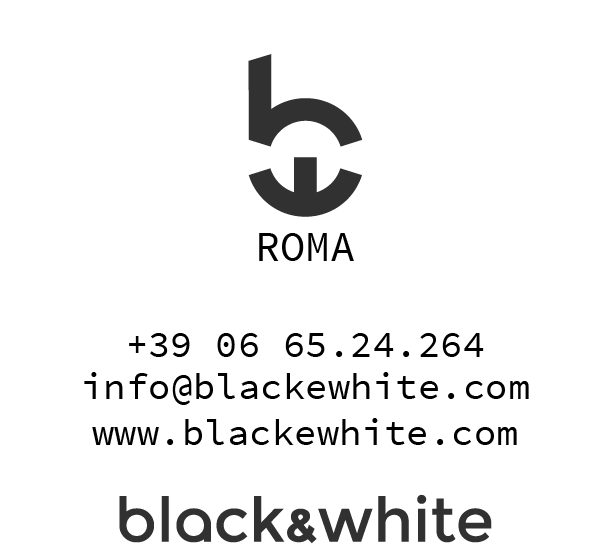 training
1987 - 1984
TRAINING OR ACTING SCHOOLS: ALESSANDRO FERSEN; DOMINIQUE DI FAZIO ; WORKSHOPS WITH SUSAN STRASBERG.
cinema
2018
ANIMA- DIRECTORS : PINO AMMENDOLA AND ROSARIO SANTAMARIA - ROLE: DARIA GIANNINI (POWERFUL POLITICAL WOMAN)
2016 - 2015
STUPOR MUNDI -DRECTOR: THOMAS BERTAY AND PACòME THIELLMENT -ROLE: MYSELF (ACCLAIMED DOCUFILM BASED ON FRANK ZAPPA'S LIFE AND WORK AND THE RELATION WITH THE DADAISM'S MOVEMENT). PRODUCTION: FRANCE
1990 - 1989
C'è POSTO PER TUTTI- DIRECTOR: GIANCARLO PLANTA- ROLE: MARIA PETACCIO (ACCOUNTANT PETACCI'S NASTY WIFE)
1988
L'ULTIMA SCENA- DIRECTOR: NINO RUSSO- ROLE: SANTINA PACE (THE POOR ACTRESS IN THE MOVIE)
1988
MINACCIA D'AMORE - DIRECTOR: RUGGERO DEODATO- ROLE: JANE SMITH (THE CHIC MANAGER OF THE CLUB)
1987
RIMINI, RIMINI, UN ANNO DOPO- DIRECTOR : BRUNO CORBUCCI- ROLE: VALERIA (RENZO MONTAGNANI'S GIRLFRIEND)
1986
DESIDERANDO GIULIA -DIRECTOR: ANDREA BARZINI- ROLE: LAURA SANTI (SUPPORTING ACTRESS)
television
1993
BELLA ESTATE- DIRECTOR: PASCAL VICEDOMINI - ROLE: HOSTESS AND CORRESPONDENT FROM USA ABOUT EVERYTHNG CONCERNED , MOVIES AND MUSIC. INCLUDED INTERVIEWS TO MANY ACTORS, MUSICIANS, DIRECTORS OF THE SHOWBIZ. RAI 1
1992 - 1990
TELEFONO GIALLO - DIRECTOR AND AUTHOR: CORRADO AUGIAS- ROLE: LEAD ACTRESS OH HIS SHORT MOVIES. RAI 3
1991 - 1989
CLASSE DI FERRO 2- DIRECTOR: BRUNO CORBUCCI- ROLE: SARA NILA (THE GIRLFRIEND OF THE LEAD ACTOR). RAI 2
1989 - 1988
I SETTE VIZI CAPITALI- DIRECTORS: GIGI PROIETTI AND ADOLFO LIPPI- ROLE : MEME' , ONE OF THE MAIN GIGI PROIETTI'S ACTRESSES OF THE SHOW. RAI 1
1989
APERTO PER FERIE - DIRECTOR : MICHELE MIRABELLA - ROLE: LEAD ACTRESS OF HIS FUNNY TALES. RAI 2
1988 - 1987
INDIETRO TUTTA: DIRECTOR RENZO ARBORE- ROLE: SINGER, DANCER) THE GREATEST ITALIAN TV SHOW EVER TILL NOWDAYS. RAI 2
theatre
2018 - 2017
EDUARDO DE FILIPPO'S PLAYS- DIRECTOR: ANGELO GRIECO- ROLE: LEAD ACTRESS
commercials
1986
GLICEMILLE - HAND CREAM
cabaret
1992 - 1989
IL PUFF- DIRECTOR: LANDO FIRINI- ROLE: YOUNG PROTAGONIST (SECOND ACTRESS OF HIS PLAYS FOR 3 YEARS).