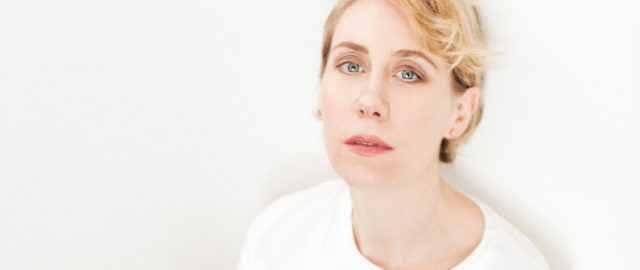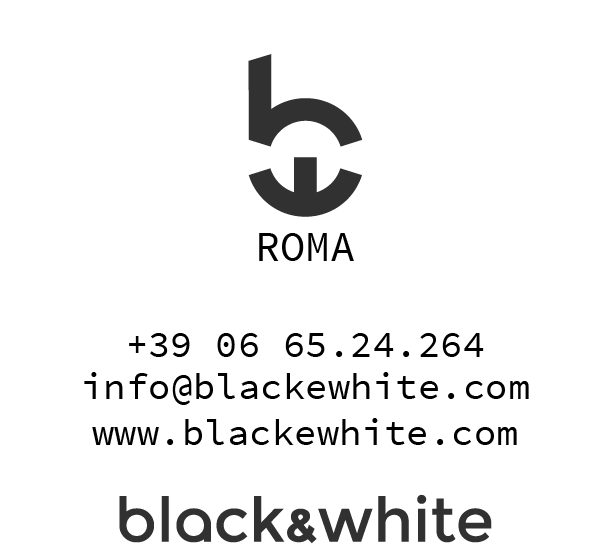 awards
2017
Comic off awords 2017 for best actress in a Comedy
2010
Martelive awords 2010 for best actress
training
2019
Acting Workshop held by Filippo Gili
2018
Acting Workshop held by Filippo Gili
2017
Workshop on Linklater method held by Leonardo Gambardella.
2016
Meisner technique workshop with Javier Galito-Cava
2016
Seminar Linklater method by Leonardo Gambardella.
2006
Workshop with Fortunato Cerlino on Chekhov's Ivanov
1999
She graduated from the National Academy of Dramatic Art Silvio d'Amico in 1999
1999
Laboratory directed by Nikolaj Karpov Gitis Moscow. Study for "Don Giovanni" by Molière and "Talents and admirers" of Ostrovsky.
1998
Lab with Leo De Berardinis of "Agamemnon" and "The Libation Bearers" by Aeschylus.
1997
With Humet Agusti and Xavier Algans teachers of the "Teatre de Barcelona" musical studies Kurt Weill and Brecht.(San Miniato)
1996
Laboratory at the Piccolo Theatre of Milan: "The Giants of the mountain with R. Graziosi and F.D'Amato.
cinema
2019
Bentornato Presidente -film directed by Giuseppe Stasi and Giancarlo Fontana -Indigo film
2019
La Gara -short film directed by Cristian Antonilli -Studio TecnoZero
2018
L'amore ai tempi di Shreck -film directed by Alessandro Derviso - Moscacieca Productions role:Teresa
2016
7 MINUTI- Director:Michele Placido-Role:Giornalista
2016
Short film Total White -Director Francesco D'Ignazio -Role Melania
2016
Short film "Tundra pensaci tu "-Director Francesco d'Ignazio-Role:
2015
Oltre la linea gialla-Director Andrea Cacciavillani-Role Lisa
2013
Ti sposo ma non troppo -Director Gabriele Pignotta-Role Shop assistent
2011
Cara ti amo-Director Gianpaolo Vallati -Role The Plaintive
2008
Bingo-Director Francesco Ciccone-Role La donna del bingo
2007
Short film Il profumo della primavera -Direcor Renato Chiocca-Role La Sorella
2005
Ma quando arrivano le ragazze -Director Pupi Avati-Role Magnolia
2001
La bellezza che non lascia scampo-Director Francesca Pirani-Role Witch
television
2019
Io ti cercherò - Fiction- directed by Gianluca Maria Tavarelli - Rai Fiction e Publispei. Out in the 2020
2018
Automobile.it Web Advertaising Campaign - directed by Marco Zuin
2016
Don Matteo 10-Regia Alessandro Casale-Ruolo Teresa Salerno
2011
Ho sposato uno sbirro 2- Direcor Andrea Barzini - Ruolo La maestra
2007
La squadra VII -Director Leoni-Role (protagonist of the episode)Chiara
2006
La signora delle Camelie-DirectorLodovico Gasparini-Role Nina
2005
Padri e Figli-Director Gianfranco Albano-Role Millina
2004
A Casa di Anna-Regia Enrico Oldoini-Role Secretary
2002
Max e Tux -Regia Carlo Corbucci
theatre
2019 - 2010
Scritto apposta per me by Aldo Nicolaj-Director Massimo di Michele -Role Giulia Sottana Corta
2015
The Carnage-Director Max Caprara-Role Clara
2015
Platonic -Director Marco Maltauro-Role Elena
2014
Scusa sono in riunione ti posso richiamare- Regia Gabriele Pignotta-Role
2013 - 2012
Dolce attesa per chi by Betta Cianchini-Regia Marco Maltauro-Ruolo Bianca
2011
Roma singolare femminile by Pascal La Delfa -Director Pascal la Delfa -Role Anna Magnani
2011 - 2008
Dignità autonome di prostituzione Format di Betta Cianchini e Luciano Melchionna- Director Luciano Melchionna -Role The Bride
2010
Taking sides by Ronald Harwood-Director Manuela Kustermann-Role Amy
2009
E pensare che eravamo comunisti di Roberto D'Alessandro-Director Roberto D'Alessandro-Role La Figlia
2009
Il Sapore della cenere di A. Dorfman- Director Juan Diego Puerta Lopez-Role She
2009
Ti sposo ma non troppo by Gabriele Pignotta-Director Gabriele Pignotta-Role Lotty
2009
Auting by N. Serracini- Director Noemi Serracini- Role Pathological
2008
Se la greve sostanza della mia carne fosse pensiero taken from sonnets by W. Shakespeare - Director Giles Smith
2007
L'impero all'asta by E. Paliarani- Director Simone Carella
2006
Prometeo Incatenato by Eschilo-Director Roberto Guicciardini -Role Coriphea
2004
Le Piccole Volpi by Lillian Hellman- Director Giuseppe Venetucci -Role Alexandra
2003
Ground and ground by Marcello Conte and Alessandra Quadrelli- Director Marcello Conte-Role Clara
2002
I cavalieri, l'armi, gli amori Compagnia dei Giovani del Teatro Stabile d'Abruzzo- Director Reuven Halevi
2002
Sipari di Autoritratto by Luciano Damiani-Director Luciano Damiani
2001
La cantatrice calva by Eugene Ionesco- Director Gianni Leonetti -Role Misses Martin
2000
Ar suo poeta Peppe er tosto taken from sonnets by Giuseppe Gioacchino Belli- Director Simone Carella
1999
Il Soccombente di Thomas Bernhard-Director Domenico Polidoro – Role The Housekeeper
1999
Pilade di Pier Paolo Pasolini- Direcor Domenico Polidoro – Role Elettra
1999 - 1998
Assassinio nella cattedrale di T.S. Eliot- Director Mario Ferrero- Role Coriphea
commercials
2013
Advertising spot I Magretti Galbusera
2012 - 2011
Advertising campaign Birra Tourtel
2007
Advertising Pampaign Jimmy sky
radio
2004
Elvis-Regia Andrea Barzini-Role Priscilla Presley-Rai Radio Due
2003
Tazio Nuvolari -Director Guido Maria Compagnoni- Role Carolina Nuvolari- RAI RADIO DUE
2003
Prove d'autore by Harold Pinter- Adapted and Directed by Simone Carella
2002
Mathaari- Director Arturo Villone- Role Kartini